Overseas Marylanders Association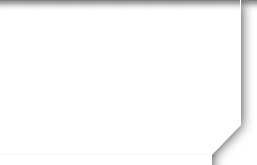 Not a member?
JOIN HERE
Find and click on your name.

WHERE ARE THEY NOW

WHERE WE LIVE
Who lives where - click links below to find out.

1 lives in Alabama (USA)
1 lives in Alaska (USA)
9 live in Arizona (USA)
3 live in Arkansas (USA)
11 live in Armed Forces Europe (USA)
6 live in Armed Forces Pacific (USA)
40 live in California (USA)
16 live in Colorado (USA)
4 live in Connecticut (USA)
8 live in District Of Columbia (USA)
34 live in Florida (USA)
7 live in Georgia (USA)
4 live in Hawaii (USA)
1 lives in Idaho (USA)
7 live in Illinois (USA)
5 live in Indiana (USA)
1 lives in Iowa (USA)
2 live in Kansas (USA)
5 live in Kentucky (USA)
3 live in Louisiana (USA)
3 live in Maine (USA)
45 live in Maryland (USA)
12 live in Massachusetts (USA)
3 live in Michigan (USA)
5 live in Minnesota (USA)
4 live in Missouri (USA)
2 live in Montana (USA)
2 live in Nebraska (USA)
6 live in Nevada (USA)
2 live in New Hampshire (USA)
6 live in New Jersey (USA)
6 live in New Mexico (USA)
13 live in New York (USA)
11 live in North Carolina (USA)
1 lives in North Dakota (USA)
6 live in Ohio (USA)
10 live in Oregon (USA)
11 live in Pennsylvania (USA)
4 live in South Carolina (USA)
3 live in Tennessee (USA)
28 live in Texas (USA)
4 live in Utah (USA)
2 live in Vermont (USA)
30 live in Virginia (USA)
14 live in Washington (USA)
5 live in West Virginia (USA)
5 live in Wisconsin (USA)
42 live in Baden-Württemberg
10 live in Bavaria
10 live in Hesse
5 live in North Rhine-Westphalia
9 live in Rhineland-Palatinate
411 live in USA
1 lives in Albania
3 live in Belgium
1 lives in Bulgaria
1 lives in Czech Republic
1 lives in Ecuador
4 live in France
76 live in Germany
1 lives in Gibraltar
4 live in Greece
2 live in Ireland
2 live in Italy
8 live in Japan
2 live in South Korea
1 lives in Lithuania
2 live in Mexico
1 lives in Netherlands
1 lives in Philippines
1 lives in Poland
1 lives in Portugal
1 lives in Spain
2 live in Switzerland
11 live in Thailand
1 lives in United Arab Emirates
7 live in United Kingdom
73 location unknown




Show Colleagues on map
UPCOMING BIRTHDAYS

Show More
MISSING COLLEAGUES
Know the email address of a missing Colleague? Click here to contact them!
CONTRIBUTION TO OMA- 2022
ABOUT THIS WEBSITE
Welcome to OverseasMarylanders.org, a website of the Overseas Marylanders Association (OMA). The organization welcomes former and current faculty and staff of UMUC/UMGC's overseas divisions and civilian international programs. The European Division opened on U.S. military bases in Europe in 1949 and was followed by the Munich Campus, Asian Division, and Atlantic Division in the 1950s. Civilian international programs included the Schwäbisch Gmünd Campus, UMUC Malaysia, the Russia Programs in Irkutsk and Vladivostok, the Indonesian graduate program, and the International Business and Management Institute, Tokyo. Though OMA is not part of UMUC/UMGC, we remain proud of our role in its valuable work providing opportunities for overseas service members and international students.
ANNOUNCEMENTS
•

December 4, 2021 Virtual OMA Gathering Recap

OMA ended calendar year 2021 holding its third virtual gathering with over 50 participants joining in the zoom call – from the east coast to the west coast, Europe, Asia, Africa and all point in between. The group was updated on the OMA scholarship match campaign that is nearing its goal to reach $15,000 by the end of 2021, the memoirs project that has become an OMA fixture with submissions still being sought, and the establishment of the Trosper Gallery that will house UMGC's collection of Japanese prints donated over the years by Emory Trosper, long-time Marylander in Asia and avid collector, and other OMA members.

Small breakout groups organized by geographic area then shared stories about their most stressful/difficult or their most rewarding/enjoyable experience with Maryland overseas, which included car accidents on the autobahns of Germany!

The meeting ended with the official changing of the guard from Paul Hamlin and Julie Porosky-Hamlin who co-chaired OMA for the past two years, to Paula Harbecke and Doug Lemmon who will succeed them as co-chairs this coming year.


•

Memories from 5 Years Ago

Below is the group photo from first OMA gathering in Heidelberg held 5 years ago in October 2016. Our last face-to-face OMA gathering was October 2019, also in Heidelberg. Due to the Covid pandemic, our 2020 San Diego face-to-face gathering was cancelled, and the virtual worldwide OMA gatherings began. With good fortune, maybe there will be an OMA group photo at a 2022 face-to-face gathering.

•

Joe Arden OMA Scholarships Need Your Help

"As an active-duty member of the Air Force…pursuing my education has been difficult. Your scholarship provided me an extra gift of encouragement, and I am truly appreciative."

This note comes from a Maryland student at Aviano Air Base in Italy who needed our help to complete his degree. OMA scholarships have been assisting military members and their families since 2017. Scholarship recipients resemble students we all worked with in the overseas programs. With uncertainties in Tuition Assistance and family members' jobs on base and off, the need continues.

Contributions this year will be essentially doubled, as three OMA members have pledged to match up to $15,000 in all donations. We are on track to make the match but need your help to get across the finish line.

Click here to make a contribution via credit card. Your donations go only to support OMA overseas student scholarships. Thanks to everyone who has already donated or who plans to make a donation soon!
(10/22/2021)

•

OMA Scholarship Announcement Follow-Up

Overseas Maryland students need our help as never before. The pandemic continues to affect them, especially in countries like Germany and Japan where restrictions persist. Military spouses have seen their jobs both on and off base curtailed, and many can no longer afford tuition. Their situation is highlighted in the annual Military Families Survey produced by Syracuse University's Institute for Veterans and Military Families. (The report, Blue Star Families' 2020 Military Lifestyle Survey, is found under "Publications" in the "Research + Analytics" tab.)

Please consider donating to OMA's Joe Arden Scholarship Fund. This year three OMA members have promised to donate $15,000 if the rest of us together give the same amount. We are almost halfway there, and your gift will help put us over the top and add scholarships where they are needed.
It's easy to donate. Just click here and follow the directions. Thanks to all who have donated and to OMA members who will join them.

Julie Porosky Hamlin
Paul Hamlin
OMA Co-Chairs

•

Overseas Positions OMA Participants Might Find Interesting

Some of you may itch to get back in the overseas academic world. If so, you might be interested in The School for Field Studies, the nation's oldest and largest provider of undergraduate environmental study abroad programs, with field research centers in Australia, Bhutan, Cambodia, Chile (Patagonia), Costa Rica, Kenya, Panama, Peru, Tanzania, and the Turks and Caicos Islands. You can check out the SFS website at www.fieldstudies.org

Jim Cramer, an OMA member who served with Maryland in Europe, Asia, and Adelphi, is the president of SFS and reports that after a year of hibernation due to the COVID crisis, programs are resuming in the fall and spring. There will likely be faculty openings at some of the centers from January 2022 forward, and possibly at SFS headquarters in Beverly, MA. If your specialization is biology, botany, marine science, natural resource management, or environmental policy, and you find the prospect of teaching upper-division undergraduates and mentoring them in environmental field research alluring, you can send Jim an e-mail with your CV and letter of interest. He can be reached at jcramer@fieldstudies.org

•

Joe Arden OMA Scholarship Challenge

We have a new challenge for your contributions to the Joe Arden OMA Scholarships. Three anonymous donors have pledged to match the first $15,000 given in 2021 to the scholarship funds, which exclusively support active-duty military students and their families serving overseas. In addition, you will now have the option of giving to a fund that will be used immediately or, alternatively, to an endowed fund in which earnings from the principal will be used for scholarships. Donations are tax-deductible, and you will receive acknowledgement of your gift for income tax purposes. Click on this link to make a contribution.

A large number of Maryland overseas students receive no form of tuition assistance, and a scholarship can make a difference, providing a needed boost towards completing a degree.

•

UMGC GRADUATION NUMBERS UP IN EUROPE AS LOCKDOWNS BOOST ENROLLMENTS.

The Stars and Stripes published an article May 1, 2021 highlighting how the panademic has resulted in increased UMGC enrollments in Europe and around 200 more graduates in Europe this year compared to last. You can read the full story on the Stars and Stripes website.

•

Memoirs Project Zooms

The Memoirs Project continues to soar. Submissions are approaching 135 from OMA members all over the world, and they cover six decades of the Maryland academic adventure. OMA's first virtual meeting, held December 5, 2020, focused on these memoirs and attracted some 90 participants. The overseasmarylander.org website has likewise shown exceptional activity, as members read and discuss one another's memoirs.

Given this interest and responding to several suggestions, the deadline for memoirs' submission has been relaxed. Volunteer OMA readers welcome your submissions for the indefinite future and will continue to post them on the website until further notice. Please look over a few of the stories now on the site to get an idea of length and focus. Once your memoir is ready, just complete the submission form and send your work to the UMGC Archive, OMA's partner in collecting these works.


•

NEW UMGC PRESIDENT ANNOUNCED.

The University System of Maryland has announced the appointment of Dr. Gregory Fowler as UMGC's newest president.

Details are in the this message from UMGC Interim President Dr. Larry Leak, and this message from the USM Chancellor Jay Perman.

Dr. Fowler begins his new role with UMGC on January 4.

•

Memoirs Project Announcement

The Memoirs Project is doing better than anyone anticipated as we approach 80 submissions! Thanks very much to those of you who have responded or are about to do so.

With a number of OMA members contemplating or writing memoirs, it seems sensible to extend our deadline for submission to the end of November. All memoirs are welcome, but we are particularly interested in your thoughts on teaching and students. Also of interest, how did working overseas with the University of Maryland affect your life? Finally, we'd welcome some words on Asian study tours to match the excellent submissions on European versions.

•

UMGC President Miyares Announces Retirement Plans

University of Maryland Global Campus President Javier Miyares has notified the chancellor of his intention to retire upon the appointment of a successor. Read his letter to the UMGC community here.

•

Memoirs Project Takes Off!

In response to our initial announcement of the project, we have begun to receive memoirs of Maryland overseas experiences you won't want to miss. A thanks and salute to the early submitters.

With this message, we will begin to add memoirs, a few at a time, to a special section of gypsyscholars, and we hope yours will soon be among them. To further encourage you, we are relaxing the 4,500-word guideline in case any of you has a Gone with the Wind-length overseas experience that simply must be shared.

We also welcome humor. Not to be overlooked are the comedic aspects of some of the situations we got into or absurdities we endured while trying to live up to the Maryland overseas faculty and staff watchwords of "flexibility" and "resilience."

We hope having time to sit down and write your recollections will be an upside to the pandemic confinement everyone is experiencing right now. We look forward to hearing from you!

We will add selected Memoirs to the OMA website over time. You can read the current memoirs by clicking the Memoirs Project menu item on the left side of this page.

•

Announcing the Memoirs Project: CALL FOR PAPERS

Inspired by the documentary film Over There celebrating the European Division's 70th anniversary, the OMA members listed below are seeking memoirs of the overseas experience. We want to assure that this unique chapter in higher education is fully documented and our stories are never lost. UMGC's Archive shares our interest, hoping to enliven its extensive overseas records with memoirs. (read more)


•

SAN DIEGO GATHERING CANCELLED

We are cancelling the gathering in San Diego this early June due to the spread of the coronavirus. OMA leaders thought that we should cancel immediately to give people the maximum amount of time to change their plans.

Over the next weeks will be monitoring the situation to plan our next gathering. Perhaps we will be able to meet in San Diego this October or November. In any case, we will update you about developments on the OMA website and via emails. (3/13/2020)

•

New OMA Co-Chairs

Tom Hale completed a very successful term as OMA's chair at the October 25-27 gathering in Heidelberg. Paul Hamlin and Julie Porosky Hamlin, the organization's first co-chairs, then took the helm of OMA's volunteer leadership. Both bring considerable experience in overseas programs to their new roles.

Recruited from Virginia Polytechnic Institute, Paul Hamlin joined the European Division in 1975 as a faculty member in psychology. He taught at locations around Europe for two years. After teaching, he became Area Director for North Germany and Benelux. Returning to College Park in 1981, Hamlin headed national recruiting for the overseas programs in Europe and Asia. He completed his UMUC career in 1998, taking early retirement from his last post, Dean, Undergraduate Programs. Paul holds an A.B. from Hamilton College and an M.S. and Ph.D. in psychology from Rutgers University.

Julie Porosky Hamlin's UMUC work followed a somewhat similar path from teaching in the European Division to administrative work in College Park. She began as an English instructor in the European Division in 1971, joining its administration in 1975 and transitioning to College Park in 1978. Here she held several administrative posts, including a three-year stint with the University System of Maryland. She completed her UMUC career as Senior Vice President in 2001 and currently is director of MarylandOnline, a consortium of 20 public and independent colleges and universities that collaborate in online education. Julie holds a B.A. and M.A. in English from the University of Arizona and a Ph.D. in higher education policy from University of Maryland College Park.


•

In 32 Years Overseas, Holowenzak Served Students and Community

The UMGC website's Global Media Center recently posted an interesting article about one of our OMA colleagues, Stephen Holowenzak.

•

OMA CHALLENGE GRANT

Greetings,

We had a wonderful Gathering in Adelphi -- what a blast! Several good things came out of it.

One is, Julian Jones announced that two anonymous OMA members have challenged our organization by pledging up to $10,000 to our Joe Arden Scholarship Fund, if others, collectively, match up to that amount.

UMUC/UMGC has agreed to manage the donations for us. Your donation will be treated as confidential. The point is to obtain additional donations sufficient to ensure that we are able access the full $10K Matching Grant. All donations go into the endowment fund, which will start paying out scholarships when a $25K threshold is reached. I would guess we're within $10K of that, so this Challenge will put us over the line.

Donations are Tax Deductible and may be made by credit card. You will get an official thank you letter from UMUC to be used at tax time.

If you are willing and able to make a donation, please contact UMUC/UMGC at: impact.umuc.edu/give

When you go to that page, scroll down, you'll see the Joe Arden Overseas Marylanders Endowed Scholarship, and where you input the amount of your donation.

The deadline for taking advantage of this Challenge Grant is December 31, 2019. Of course, you may make a donation after that date, but the idea is to take full advantage of the Matching Grant.

Thanks for giving this opportunity some thought. If you have any questions, please feel free to contact me.

Tom Hale
OMA Chair

•

UMGC'S PHOTO GALLERY OF OMA GATHERING IN ADELPHI.

Here is the link to pictures taken by the UMGC photographer during the June OMA Gathering in Adelphi.

•

INTRODUCING "UNIVERSITY OF MARYLAND GLOBAL CAMPUS"

•

Joe Arden Overseas Marylanders Association Scholarships

The Overseas Marylanders Association (OMA) brings together faculty and staff who served in UMUC's worldwide overseas program since its 1949 founding on U.S. military installations in occupied Germany. In April 2016 OMA members established the Overseas Marylanders Association Scholarships to offset educational costs for active duty students and family members deployed abroad. In October 2016, at a large OMA meeting in Heidelberg, Germany, a group of participants suggested naming these scholarships in honor of the highly respected and long-serving overseas director, Dr. Joseph J. Arden.

Joe Arden devoted his career to Maryland overseas and touched positively the lives of countless students, faculty and staff. His service with University of Maryland University College spanned four decades, beginning 1967 in the midst of the Vietnam War. Following eight years as a government and history lecturer in Asia and Europe and as the Benelux, Mediterranean, Middle East, and North Africa Area Director, Joe was appointed Director of UMUC's Far East Division. Over the next 32 years he not only became the longest serving overseas director (Far East Division 1975-81, European Division 1981-96, Asian Division 1996-2007) in UMUC history but also one of its most esteemed.

Joe's commitment to maintaining high academic standards by employing outstanding faculty members and providing full support for their teaching regardless of how large, small or remote the location kept UMUC at the forefront of overseas voluntary educational programs for the U.S. Military. In 2001, educational leaders from universities across America honored Joe by inducting him into the International Adult and Continuing Education Hall of Fame.

Making a gift to support the Joe Arden Scholarship Fund is easy. To make a gift by credit card, follow the link impact.umuc.edu/give and scroll down a few lines to OMA Scholarships. If you'd like to give by check, transfer of appreciated securities or discuss charitable gift annuities that return around 6% equivalent annual income, please contact Cathy Sweet at cathy.sweet@umuc.edu. Gifts are tax deductible.

•

UMUC NAME CHANGE.

Interesting article published in Inside Higher Ed regarding an upcoming name change for UMUC and its new goal of growing nationally.

•

"Over There" Documentary Wins Awards and "Over There" Extra Interviews

The Television, Internet and Video Association (TIVA) of Washington, DC held it's annual Peer Awards ceremony recently and "Over There" won the Gold Award for script-writing and the Bronze Award for documentary! I'm pretty sure the people who were interviewed provided their own script, and the rest of us are implicated in the Bronze Award. It's quite an honor.

UMUC also sent us a link for additional interviews from OMA members (and others) which were not used in the documentary, but still, they are very interesting, and are about us. Click here to view the entire documentary. And click here to view the additional interviews.

You're sure to enjoy both.

That is all.

Tom Hale
Chair, OMA

•

See the Overseas Program's New Documentary Film

You can now view Over There: The Adventures of Maryland's Traveling Faculty by following the link to https://tinyurl.com/overtheredoc. Maryland Public Television showed the film in April 2018, and the link takes you to its site. We understand the link will be available for at least a year. OMA members played central roles in conceiving and shaping the film, and many contributed to its content through their interviews. We are told that the film may be shown on other public tv stations around the country, but you can enjoy it online before any showing in your area.

•

"Over There" on Maryland Public Television in April, by Gil Klein

Documentary about the History of UMUC's Overseas Traveling Faculty to Air on Maryland Public Television April 15 and April 18 University of Maryland University College's (UMUC) rich history of globetrotting professors came to life recently with the private screening of a documentary that follows the university's seven-decade mission of educating military personnel stationed overseas. Entitled [read the rest of this article]

•

OMA Membership Outreach
Please Keep Spreading the Word!

As you probably know, the number of OMA members has been growing but not as fast as we would hope. Our current active membership of nearly 400 represents only a small portion of the many who worked with UMUC's Asian or European Division or on one of the international campuses. We want to grow our membership to make OMA an even larger and more diverse community of people who shared the exciting experience of bringing outstanding university programs overseas.

What you may not know is that 'word-of-mouth' is the only way OMA can spread word of its existence. UMUC, with which OMA is not directly affiliated, cannot legally provide us with its contact lists of former overseas faculty and staff.

But 'word-of-mouth' has worked extremely well. Our experience is that when former overseas Marylanders hear about OMA they are almost always keen to become members. Each current member is likely aware of at least two or three former overseas faculty/staff have not yet joined OMA. Thus, we urge that each of us reach out to these former colleagues, inform them about OMA, encourage them to join and point them to our website, www.gypsyscholars.org. We are confident that if we make this appeal it will significantly swell our ranks.

If you have other suggestions with regard to informing folks of the existence of OMA, please let us know. In the meantime, use your social media and other sleuthing skills to find at least 3 (three) of your former overseas colleagues and encourage them to join!

Thanks a lot.

Tom Hale, OMA Chair
Joe Arden
John Golembe
Paula Harbecke
Rosemary Hoffmann
Julian Jones,
Bill Keller
Doug Lemmon

•

UMUC's 70th Anniversary Web Pages

OMA members will be interested in sections containing historical photographs, video links to interviews with faculty and staff who recall their overseas experience, an historical time line by decade and a preview of the documentary film on overseas programs now under production. You will find all this at UMUC.edu/70years.