Overseas Marylanders Association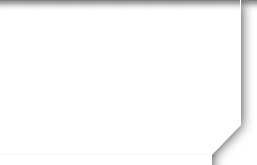 What's New


Not a member?
JOIN HERE
Find and click on your name. Posted on: Sep 01, 2021 at 4:29 PM
It is good that this site keeps me up to date on your doings! So, now I hear that you have a birthday coming up and, lo and behold, it's the same as my dad's! (different year, naturally)! Is that weird or what?

I don't know if I told you we moved back to Sierra Vista but we've been back in the SW for 7 months. I'm getting restless...and with New Mexico next door, don't be surprised if I request a meet up at a local coffee shop!

Happy Birthday, Bob. I wish you a good year with health and tranquility.

penelope Posted on: Jul 27, 2020 at 12:49 PM
Happy belated birthday David.
Hope you enjoyed it however you spent it. Hi Robert:

Have a good day. I hope you have many more birthday anniversaries.
Cheers,
Rog Geoff, while I did not him very well, he was a super nice guy. A great colleague; always cheerful and helpful. His latest facebook picture posts showed him enjoying his grandchildren or having a cocktail and other activities that the good life of retirement offered. I will miss seeing his smile. We all know life is short; reminder, be happy and be kind. Rest in peace, Geoff. Hello Chris:

Have a happy birthday anniversary. I hope that you have many more. Gae and I are still in Heidelberg. We put out to pasture in 2018. We prefer teaching.

Cheers,
Rog