Overseas Marylanders Association

In Memory
Ronald Taubitz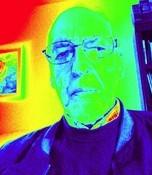 Our colleague Ron Taubitz, 83, died February 18, 2022 and is survived by his partner Lilo and two children, Monica and Eric. Ron's home was in Leonberg, Germany.
Ron taught with UMUC for 30 years. He taught English, Speech, German and Spanish in the southwest Germany area including Stuttgart, Schwaebisch-Gmuend, Mannheim, Heidelberg, Schweinfurt, and Bad Aibling.
Ron was always positive, helpful, and actively engaged in the Stuttgart military community as well as in local organizations in Stuttgart.