Overseas Marylanders Association

In Memory
Tom Quigley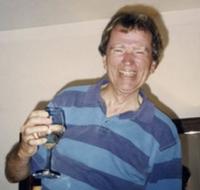 Thomas M. Quigley, full-time UMUC European Division faculty member in history from 1976 to 2003, has passed away. During nearly three decades of traveling throughout the program, Tom was one of the most talented and effective lecturers in his field. After earning a B.S. in his hometown at St. Louis University and an M.A. at the University of Missouri, he completed the required course work for the doctorate degree at the University of Maryland College Park and was awarded a research scholarship to Great Britain. Shortly after arriving in Europe, however, his career took a decisive turn as he dedicated the remainder of his professional life to teaching the U.S. military community in Europe and the Middle East.
David Glaser, an Area Director with whom Tom worked often, remembered him well: "He was a fine lecturer and also very thorough in his preparations and dedication to his students. These qualities, plus a remarkable ability to travel to the far places, find lodging and work with the military community are what made him so valuable to me. As an example, I had him teaching not only continuously in the Med but assigned him a split between Dhahran in Saudi Arabia and Bahrain. He had to travel under difficult circumstances over the causeway between the two countries. On another occasion he was split between Izmir and Adana, Turkey. That involved getting from Izmir to Ankara and then hoping for an airplane. Tom went willingly wherever I asked him to go and always did more than well."
After leaving Europe, Tom retired to Las Cruces, New Mexico. In 2011 he traveled to a conference in New York City and while there suffered a stroke from which he did not recover. A Navy veteran, his ashes were scattered by that service in the Bay of Cadiz, very near one of his favorite and earliest teaching assignments, the U.S. Naval Base at Rota, Spain.