Overseas Marylanders Association

In Memory
Tom Jackson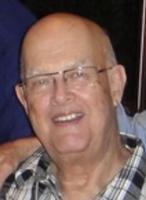 Our longtime colleague, Thomas S. Jackson, passed away in his sleep of heart disease on September 26, 2022. It was just a week before his 83rd birthday. A former college athlete and avid sports fan, Tom died shortly after watching his beloved Ohio State Buckeye football team vanquish the Wisconsin Badgers.
Tom was born and grew up in the Cleveland suburb of Shaker Heights, Ohio and never stopped rooting for his hometown's iconic teams, the Indians, Browns and Cavs. Tom did his undergraduate work at Colgate University where he earned a bachelor's degree and was a member of the varsity basketball team. Upon graduation the University of California, Los Angeles accepted him for its doctoral program, and he completed his Ph.D. in history.
In addition to a fascination for history, Tom enjoyed teaching, sports, the stock market, chess and, most of all, his University of Maryland overseas colleagues. The affection was mutual. Over the more than thirty years that he repeatedly returned to Asia or Europe, students prospered from his teaching while generations of faculty and staff learned program ropes from Tom's unique observations and perspectives. His willingness to take time to give caring advice was part and parcel of Tom's outgoing personality along with a propensity to tease and be teased. Everyone who knew him has a "Tom Jackson Story" to tell that rarely fails to generate appreciative laughter.
After teaching in the Asian Division 1971–78, the European Division 1984–85, 1993–98 and 2002–03, Tom finally retired to Venice, Florida where many colleagues continued to visit him. In 2015, as serious health issues made living alone more difficult, Tom moved to live with his sister, Su Lee, in Friday Harbor, Washington, his final residence.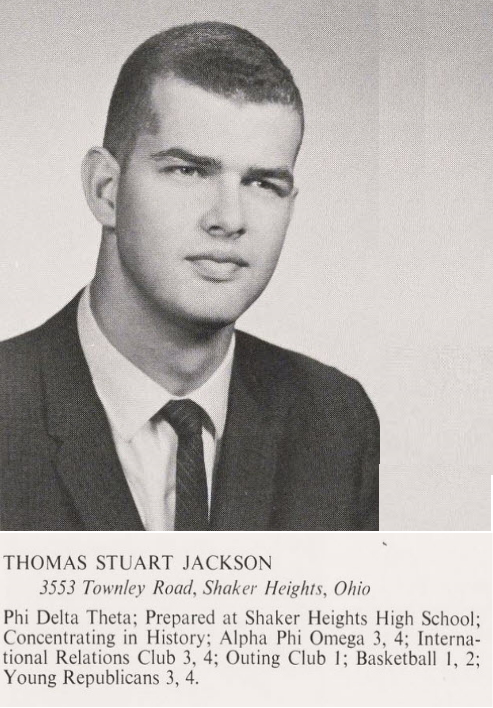 1961 Colgate University Yearbook