Overseas Marylanders Association

In Memory
Mary Fiedler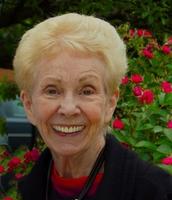 DEAN MARY FIEDLER
November 10, 1942 - August 8, 2022
Mary Louise Fiedler was born in Janesville, Wisconsin. She received her Bachelor's Degree from Marquette University in Milwaukee, a Master's Degree from Boston University, and a Doctorate Degree in Education from the University of Nevada-Reno.
Her career path took her from Chicago where she worked as Director of Admissions for DePaul University, and then to Milwaukee where she joined the staff of the University of Wisconsin-Milwaukee. She eventually made her way to Germany where she lived and travelled for the next 34 years. Mary began with the University of Maryland Munich Campus as Assistant to the Dean for Admissions in 1972 and rose through the ranks to become the Dean of University of Maryland Mannheim Campus in 2000. After the Mannheim Campus was closed by the U.S. military, she retired in 2006 and returned to Milwaukee.
In retirement, Mary became active in several associations and clubs including the American Association of University Women, the League of Women Voters-Milwaukee County, and the Osher Lifelong Learning Institute at UW-Milwaukee. She volunteered at the Milwaukee Art Museum, audited courses at the UW-Milwaukee, and supported the Milwaukee Symphony Orchestra and other local art, music, and theater organizations.
Mary included as highlights of her life earning her Doctorate Degree, being appointed Dean, a private audience with Pope John Paul II at the Vatican, and her spectacular lakefront apartment in Milwaukee. She was passionate about travel, art, classical music and lifelong learning. She always enjoyed her morning cup of coffee, long walks, and a glass of wine in the evening. Most importantly, she was devoted to her family and friends, and to the thousands of students she met and helped along the way.
A celebration of life is being planned for Mary's many friends and family later this fall of 2022.