Overseas Marylanders Association

In Memory
Eugene Tate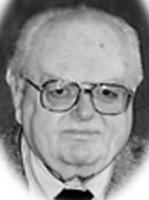 Eugene Tate August 20, 1935 July 25, 2011
It is with shock and sadness that the family of Eugene Tate announces his death at St. Paul's Hospital on Monday, July 25, 2011. Dad was born in Mankato, Minnesota on August 20, 1935 to Harris and Alberta Tate, and spent his early years in the Valley of the Jolly Green Giant in Ottawa, Minnesota, and later in Fairbault and Columbia Heights, Minnesota.
He attended Hamline University (1958 B.A.), Garrett Theological Seminary (1962 B.D.), and received a Masters in Systematic Theology from Northwestern University (1964). He married Connie Battreall in 1959, and they had four children. Ordained to the ministry in 1962, dad served various congregations in Minnesota, Michigan, and Wisconsin before returning to university for a Ph.D. in Interpersonal Communication from Michigan State University (1970).
The family moved to Saskatoon when he was hired by Saint Thomas More College at the U of S that same year. He taught courses in Sociology and Social Psychology and published extensively until his retirement in 1992.
Dad had the opportunity to travel after his retirement, teaching for the University of Maryland on U.S. military bases in Germany, Italy, Turkey, Portugal, and England.
He moved back to Saskatoon to be closer to his daughters in 2001. In the last three years dad was a frequent guest preacher at Third Avenue United church.
He was predeceased by his sister, Sonja. He is survived by his sons, Kevin (Claudia Morawetz) and Kyle, and daughters Karin (Gabriele Penna), and Carol Morden, and by his grandchildren Chiara Tate-Penna, James Kellogg, Julian TatePenna, Andrea and Heidi Tate, and Lauren Tate.
Published on July 26, 2011