Overseas Marylanders of UMUC/UMGC


European & Asian Divisions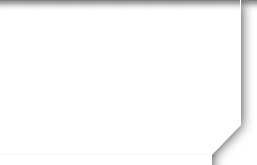 Patrick Dua
Profile Updated:
October 26, 2017 | | |
| --- | --- |
| Residing In: | Boehl-Iggelheim / Speyer, Rhineland-Palatinate Germany |
| | |
| --- | --- |
| Teaching or Occupational Field: | Politics, Philosophy |
| | |
| --- | --- |
| Spouse/Partner: | Anna-Maria W |
| | |
| --- | --- |
| Children: | Diana: 1976; Mario: 1987 |
Yes! Attending Reunion
Where and when were you involved with UMUC's programs (scroll down to see all)?
European Division Dates: 1978-2014
Mannheim Campus: 1993-2005
What roles did you play? Faculty (Full-time; part-time) Staff Accompanying spouse
Faculty (full-/part-time)
List the specific locations where you taught or worked for UMUC:
Germany, Benelux
Mary Baron, Mary Fiedler Peter, hi there... Patrick Dua here. I'm a bit lost about you and I wonder why I don't remember you. I've been living near you at Boehl-Iggelheim since the early 1980s. When you have time, just send me email to: patrick.dua@gmail.com. Bye for now! I was busy teaching my course titled "Political Ideologies" at Sembach Airbase one evening when Fabian showed up late, unannounced, and took his seat at the back of the class. It was during my first week of teaching a full class with UMUC Europe. I had been scheduled by Rosemarie Anderson to teach the course in question. This occurred sometime around the early 1980s; so I had been a student myself not long before then. The administrative role of faculty observer played by Fabian was unknown to me beforehand. Neither did his apparent "intrusion" into my class disturb me in anyway. Like the students, I detected that the elderly gentleman was focused throughout on writing notes. The classroom featured a very relaxed atmosphere, since the students knew each other very well... Then it came time for break at 20:00. I was standing outside surrounded by students smoking and cracking jokes with one another. At one point, one female student interjected: Is the old guy also a student?
I looked behind me and saw Fabian standing outside the door and looking towards my direction. I reckoned he needed to talk to me, so I walked over to him. He introduced himself to me and gave accounts of all the places he had been to and all the courses he had observed that week. He said he thought I was enthusiastic and felt very comfortable presenting my material to the class -- for which I thanked him. Fabian offered me several useful tips and advice, especially regarding how to engage and integrate the students more actively in the course flow. After the class resumed from the short break, Fabian kindly agreed to share his thoughts and insights with the class and left behind a profound impact before leaving. His brief – yet supportive - influence on me that evening remained a memorable encounter for me throughout my career with UMUC. It's comforting to know that Fabian was blessed with such a long life. May his soul rest in peace.
(Patrick Dua) I am deeply saddened to read about David's sudden call to eternity. I remember I heard the name a couple of times back then in his days in Heidelberg. Unfortunately I never had the opportunity to meet him personally. My deepest sympathies go out to all his dear ones. May he rest in peace. A sad aspect of our human existence is linked closely to the inevitable process of our aging. The more we age, the greater the frequency with which we lose members of our personal circles: family relationships, friends, professional colleagues, acquaintances, neighbors. Whichever way the path of fate, destiny or randomness ultimately take us, the bitter price we pay for this incremental loss is a feeling of loneliness, especially in advanced age.
Three departed members of our ED family, including Paul Phillips, are set within the context of what I intend to narrate below.
One late Friday afternoon in 1984/85, I found myself at the Heidelberg office to turn in my grades and also to meet Chris Mooney as arranged previously between us. He was preparing to leave Europe and return to the US for good. Things turned out to have been more eventful by the fact that it was also the day on which I first met Paul Phillips and LeAnn Cragun. But before then, I was to play the role of inheritor and recipient of Chris Mooney's surplus personal items. These consisted of books, identical copies of books, an assortment of travel bags, umbrellas, rain coats; quantities of European travel guides – I never understood why Chris seemed to have sensed a need to procure so many identical items; and then, there were various Catholic devotional objects: crucifixes, artworks with Catholic motifs, etc, etc, all of which became mine on that day.
As he helped me to load these items into my car, it was all vintage Chris Mooney as always -- with his bedazzling eccentricities: hyper; super-hyper, and talkative like a waterfall; Brit-bashing, among other things, and splendidly entertaining; every sentence uttered, partly delivered – yes - in Latin, carried a seed to move you to laughter and more tearful laughter. Well, anyone of you who remembers Chris Mooney with his tall and imposing stature definitely knows what I mean here. Chris Mooney was the kind of person whose sheer presence caused your dampened spirits or subdued mood to just evaporate in an instant. This, to say the least, was how I knew him personally.
Next, the two of us enter the office building. We encounter LeAnn Cragun in the lobby by accident: "Hey LeAnn", Chris rants, "this is my African cousin Patrick. He is Irish!" Almost instantly a gentle voice beamed from the first office on the right. It was that of Paul Phillips. "Good to meet you, Patrick. I just heard Chris say that your birthday is the 17th of March…"
This, by the way, was the last time I saw Chris Mooney.
I was at the office again sometime in the course of the following term when I bumped into LeAnn at the photocopy machine. "Paul is looking for you", she whispered. The first words of Paul thrown at my direction when I entered his office were characteristic; but this time the tone got me almost frozen: "Patrick, we're going to make you rich". After some hesitation I reckoned I needed additional details to move me to either applaud or express gratitude. In any case, what Paul meant was that he had assigned me to commute 210 kilometers to teach a morning class at Nuernberg – Schwabach. It was to be one of those so-called circuit rider courses, of limited duration, and hence no conventional class lasting eight weeks. Apparently Paul's peculiar approach to announcing his plan to me was based on some degree of doubt on his part as to whether I was prepared to accept the assignment. On account of the distance, he seemed to think that his proposition amounted to a task bordering on outrage rather than a pleasant surprise.
True, I had become used for some time to making long trips to teach. But such assignments were usually to handle weekend seminars, usually. offered by Monika Zwink, and hosted sometimes at far more distant locations. However, as the case used to be with seminars, one could stay overnight and return home Sunday evenings to pursue other assignments during the following week. I had heard that not all freelancers like me were prepared to travel too far to teach. Personally, long commutes were never an issue for me. However, a class assignment as far away as Nuernberg-Schwabach was to be a first for me.
Paul reacted ever more cheerfully when he became assured that I had no reservations about my next term assignment. On the contrary; I looked forward to this unique assignment with adventurous spirit and positive anticipation. "By the time I get to Schwabach to start my class, I sure would be so powered out already from driving that I might need some of Chris Mooney's pills", I joked with Paul.
Indeed, there were some tellingly encouraging reasons as well for my embrace of this new challenge: To begin with, I had just purchased the first (in a total series of four by 2014) of my Mazda RX-7 rotary-engine car. I had bought the car from our colleague Gerrold Bagley who had been teaching business courses in the Ramstein-Baumholder ED-Center areas. I had completed the transaction with Bagley a few days before he was to leave on some kind of mission to Iran (which I reckoned to be somewhat strange, given that country's revolution of 1979 and the messy relationship with the US that ensued. But Bagley was a convert to the Persian faith of Bahai, so I assumed he might have been a potentially favored guest in that part of the world). Anyway, upon inspecting the contents of the car's dossier passed on to me by Bagley, I couldn't believe my luck. Bagley had contracted repair works on the car with a Mazda dealer in Baumholder and paid a bill to the shocking tune of 3000 DM in the previous month. So, once I obtained the keys, I could feel, drive and laugh all the way home with the confidence that I now owned the most reliable piece of vehicle ever acquired by me in my entire life!
Second, we are dealing in the accounts here with the period prior to 1990 and the fall of the iron curtain. The autobahn stretch from Heilbronn that I was to negotiate four times a week to my assignment at Nuernberg-Schwabach happened in those days to be one of the least congested in Germany – headed at its extremes towards Czechoslovakia and the East. For me, it was a very familiar route, having been used occasionally in my journeys to teach weekend seminars at Erlangen, Furth, Wildflecken, and Nuremberg, among other places. Compared to what started to gather momentum after 1989/90 in tune with the massive flight of Easterners to West Germany, it was a thoroughly stau-free autobahn for commuters at any given time before 1990. There was, in effect, no reason for me to doubt my ability to combine a morning class at Schwabach to other evening schedules elsewhere nearer home. At the end of the term, I remember Paul giving me a very firm handshake and congratulating me for 'having survived'.
These, then, are the circumstances within which I came to know Paul Phillips. Over the years until Paul and LeAnn left Heidelberg for the UK, both had become old friends whom I always sought out at faculty meetings and Commencements to chat with, exchange news, and photograph with my pocket camera. In later years, I recall that LeAnn and Paul talked often about a recurrent stomach ailment affecting Paul, albeit in terms that suggested that he was coping with it very well. As commented by others above, I also remember Paul as an empathetic gentleman effusing a great deal of warmth, cordiality and natural friendliness. Concealed behind his ebullient figure and calm demeanor was a man endowed with a winning combination of infectious humor and keen wit. Comfort can surely be taken in the knowledge that the good Lord graced him with so much longevity in the company of his dear ones.
I joined this OMA platform in October of 2016. While browsing through the past postings one night, deep sadness overwhelmed me when I read behind the In Memory tab that LeAnn Cragun and Chris Mooney had passed away in January 2007 and December 2014 respectively. I now regret that I never asked LeAnn to explain to me why she always started to sing a Gaelic song I didn't understand whenever she saw me. May this remarkable trio of our memories rest in perpetual peace.
(Patrick Dua)