Overseas Marylanders Association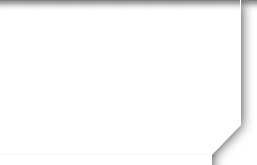 In Memory
Paul Phillips

Paul Clinton Phillips, age 90, passed away on October 19, 2017, at Brethren Village in Lancaster, Pennsylvania. Born on January 29, 1927 in Cheyenne, Wyoming, he was the son of the late Louis and Frances (DeCastro) Phillips.
Paul was able to do in life many of the things he most loved, including piloting airplanes and traveling, living, and working in locations across the globe. He received his undergraduate and masters degrees from the University of Wyoming and Nebraska, respectively, and a Ph.D. of American Studies from the University of Hawaii. He served in the United States Navy during World War II, served and retired as a colonel in the United States Air Force. In his second career, Paul taught American Studies as a professor with the University of Maryland Overseas Program, retiring in 2009.
Surviving him are his loving wife, Jane Ellen Phillips; three sons, Kelly P. Phillips and wife Diana, Patrick L. Phillips and wife Debra Stencel, Moshe Oberstein and wife Linda; a daughter, Robin J. Phillips and wife Susan Green; six grandchildren, Andrew Phillips, Sara Phillips, Henry Phillips, Grace Phillips, Avital Oberstein and Zev Oberstein and four great-grandchildren. In addition to his parents, Paul was predeceased by his wife, LeAnn Cragun, brother, Louis Phillips and sister, Winifred MacDougal.
Paul's life will be memorialized at a service to be held at Arlington National Cemetery.