Overseas Marylanders Association

In Memory
Forrest Studebaker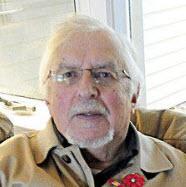 From David Glaser:
Forrest Studebaker passed away on August 11,2021 from heart failure at his home in Plattsburgh, New York.
He was an outstanding lecturer and a fine traveler and colleague who coped with the vagaries of the Maryland European Division program in the 1990s with skill and enthusiasm from Adana, Turkey to Vizenza, Italy and beyond. Above all he brought a certain sense of style and grace wherever he went.
The following short example: The Day I met Forrest. I first met Forrest while serving as Maryland director of our United Kingdom programs in the fall of 1991. The caller at the other end of the phone introduced himself and mentioned a significant number of my friends and colleagues who were then connected with the State University of New York, Plattsburgh, New York. He also mentioned he knew Joe Arden, our director. I was invited to dinner in London as he wanted to discuss possible future employment. Agreeing, I assumed I would pay and so was a bit taken aback when he mentioned we would meet at Claridge's Hotel where he was staying. I was aware this was one of the most famous and expensive hotels in London with rooms costing as much as 500 pounds a night. Forrest simply asked if I wanted red wine, or white. Upon arriving I found there was no menu, a fine dinner of lamb, excellent wine and no bill. Forrest's one request was that he serve a term in Iceland. We agreed to that, and he joined us in the 1990s in the Maryland graduate program. His employment ended with a term at Reykjavik Airforce base Iceland.
Forrest was a very unique and interesting person. He will be missed.
-----
From the Press-Republican, November 11, 2016
Service Mettle: North Country veterans share their stories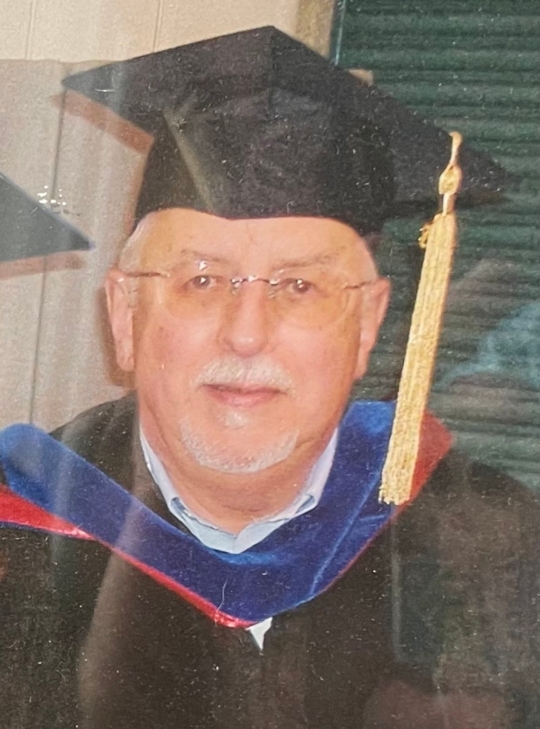 by Lois Clermont and Dan Heath
Forrest Studebaker, 75, of Plattsburgh: "In a curious act of fate for recent years, I've been teaching in Hawkins Hall, known to me at a much earlier age as the Normal School. If this sounds like a planned and limited journey, it wasn't and isn't — it's two ends of an odyssey.
"By age 17, family relocations had taken me to White Plains High for a senior year. Fortune took me to the Navy Recruiting Office in White Plains.
"Having enough years to know everything and nothing, I knew that a paying job needed to be on the horizon. There wasn't any clear career path beyond my part-time job.
"So in the summer of 1958, Seaman Recruit Studebaker entered as a 'boot' at the Great Lakes Training Center. This high school teenager was on the first rung of a ladder toward becoming a Navy man.
"Not that my high school teachers hadn't been good — some were even great — but the Navy introduced me to men and women who had served in World War II and the Korean Conflict.
"Over the next nearly 30 years, I'd add to their acquaintance women who had served on hospital ships off Vietnam and Marines who had served from Tarawa to the Frozen Chosin. Eventually, eight years of Army civilian service added veterans of Korea and the many years of Vietnam.
"In eight years of uniformed service, the Navy provided me with a valuable career specialization and two years of night college with the University of Maryland.
"The Vietnam Era G.I. Bill facilitated my B.A. and M.A. on campus at University of Maryland, College Park, while completing a Navy civilian career internship.
"Did the Navy change my life? You bet. I learned how to function in challenging circumstances and to take responsibility for my own actions.
"The 'old salts' explained with credible experience that war can be exciting but peace is better.
"Hollywood war fictions faded in the face of service realities, the fear and boredom of actual military service.
"In this maturing process, I learned that your shipmate is just that — no gender, ethnicity, religion or region matters much when you are in facing a mutual threat from a present danger. Threats of fires and explosions equalize us.
"Nearly 50 years after leaving New York state for overseas service and out-of-state residences, I'm home. Significantly, my VA secured home loan put me on Cumberland Head, very near the site of (Commodore) Macdonough's 1814 naval victory.
"The Navy also taught me that it's good to have a snug harbor, and my service has provided the means to that end. I'm celebrating that. This is a great community."