Overseas Marylanders Association

In Memory
Pat Glass VIEW PROFILE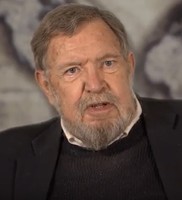 Submitted by Bill Kerr:
--------------
PAT GLASS (1939-2018)
"...the line between the past and present blurs and becomes a transparent and permeable membrane through which ideas move freely back and forth." (Glass, Frank Peyton. "Thematic Use of Space in Contemporary Theater." University of Texas at Austin, 1974.)
"He had decided to live forever or die in the attempt, ..." (Catch-22. Heller, Joseph. 1961, quoted in F.P. Glass's MA thesis, Oklahoma State)
"Peyton Place." (Sign on Pat's office door.)
Frank Peyton (Pat) Glass, III, 78, passed away peacefully on January 2, 2018, spared of long illness or endless medical intervention. He collapsed in his third floor apartment in Harrogate, United Kingdom, and was discovered by his long time landlady and friend, Siggy Mattison and her husband Des. He was rushed to the hospital where he could not be revived, and offstage he went.
Our colleague, Professor Glass, taught English and Speech for 35 years for UMUC, starting in the Asian Division (1979) and retiring from the European Division in 2014.
In the European Division he taught at all the bases, including Iceland, Spain, Bahrain, Germany, and the United Kingdom, to mention just a few. As he put it in the official video (the video is posted below) the possibilities of yet another city or country were always attractive, and the decades flew by.
His academic background is impressive and interesting: BA and MA at Oklahoma State (his home state). His MA thesis was on the subject of dark humor in literature with a focus on "Catch 22." He later spent two years at the Yale Drama School studying acting, the same school where Meryl Streep and Paul Newman did their training.
By his own admission he preferred academic life to theater, which is probably why he left Yale for the University of Texas at Austin, where he earned his doctorate writing about the "Thematic Use Of Space in Contemporary Theater" (1974).
Hence, as a man of substantial learning and artistic talent he was a gift to students who naturally sought in education good language skills and a rich enjoyment of the arts. His classes were always full; he was known as a compelling and imaginative lecturer.
He was a vital and integral friend and colleague in our Wiesbaden community, which included the late Jean Mandola, Jayne Traendly, Stephen Richards, Tobe Levin, Linda Schmitt, David Pugh, Deborah Griggs, and numerous others.
All would agree that Pat told a good story, variously droll and ironic, well timed, slow and steady, and reminiscent of Jack Benny, or George Burns. He was a man of the fifties. He knew his movies and his radio shows from "Superman" to "Lum and Abner" and "The Green Hornet." He could recite the lead-ins, word for word.
He always seemed to be wearing a suit. He lived in an old hotel downtown, the Goldener Brunnen, a Wiesbaden landmark, where he could have passed for a local man of culture and manners.
Not every one knew that he performed locally in a Neil Simon play (California Suite) in the 90's. He played his lead well, but saw it more as a social connection than a privilege of talent, or better, as he said, good proof that he still could remember lines.
We missed him when he settled in England, a place he dearly loved. We saw him last year at the Heidelberg OMA gathering.
Pat was an only child. His parents are gone. His colleagues and friends shall therefore express our affection and try to keep his memory honored and enjoyed.
See YouTube video of Pat below.
Click here to see Pat's last Profile entry.