Overseas Marylanders Association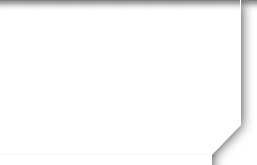 In Memory
Michael McGowan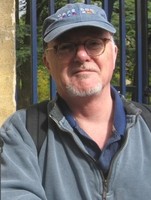 July 29, 1945 - November 25, 2017. Michael McGowan passed away peacefully on November 25th of complications associated with his treatment for Prostate Cancer. He was born in the same Huntington Hospital in Pasadena, CA 72 years ago to parents James Atkinson McGowan and Barbara Louise (Bevan) McGowan. He is survived by his younger siblings John (Dianne) McGowan, Susan McGowan and Christine (McGowan) Hess, two cousins on the East Coast, and several nieces and nephews, plus some grand-nieces and nephews.
Growing up, the family lived in San Gabriel, San Marino, Scarsdale NY, Shaker Heights OH, and Fox Chapel PA by the time Michael entered high school. All of the moves helped to develop his skills at making new friends.
He graduated from Penn State University with a degree in Philosophy, followed immediately by a JD degree earned at the Hastings College of the Law in San Francisco. Following his admission to the California State Bar in 1972, he moved to Fresno CA where he worked as a Deputy District Attorney for Fresno County. He loved the drama and challenge of trial work, and rose to Senior Deputy for Felony Prosecutions, traveling to regional Justice Courts to prosecute major cases.
Around his 30th birthday, he decided he needed a change of scenery, and traveled to Europe with a backpack and sense of adventure. Within a few months, he lived in Heidelberg teaching business and law classes for the University of Maryland at US Military facilities. He traveled around the world teaching for 4 years with the University, living in Ankara, Frankfurt, Seoul and Okinawa before returning to Fresno.
He joined Dean Witter as a stockbroker, and built a successful following helping clients understand markets and manage their investments. While in Fresno, he began the practice of sharing his feelings about investments and stocks through informal newsletters and local radio appearances, while polishing his speaking skills through Toastmasters and Stand-up Comedy training. He began writing a regular column on investments for the American Bar Association Journal, and handled arbitrations for NASD and the American Arbitration Association. He became a Registered Investment Advisor and Certified Financial Planner, and began offering live investment seminars. After the market collapse in 1988, he left Dean Witter and moved to Santa Barbara and took a job as Trust Officer at Santa Barbara Bank & Trust. In Santa Barbara, he volunteered as legal advisor to the Goleta Valley Hospital Bioethics Committee, and also worked as a Hospice Volunteer. In the mid-1990's, Mike moved to Pasadena, and worked for City of Hope's National Medical Center as a Director of Gift and Estate Planning. By the late 1990's, Mike had begun to fashion a career leading seminars on investments and his favorite topic (gold and silver as money..) and traveled throughout the US sharing his knowledge with attorneys, accountants and estate planners. Assuming the persona "Financial Foghorn" as a warning over the risks of financial "engineering" and over-leveraged markets, he authored two books: "Terror-proofing your money and your life" and "Financial Foghorn's Guide to Gold". Over the past ten years, he has authored a weekly "Tuesday Afternoon Newsletter" on financial topics for hundreds of subscribers. His humor, wisdom, charm and firm adherence to his beliefs will be missed.
The family is most appreciative of the support Mike received from his Angel Pixie Lyn and others, including those from Sukyo Mahikari who provided great comfort during his illness. A Celebration of Life is planned in Pasadena January 20th, and friends may contact the family via his former e-mail, text or cell phone contact information for details. Memorial contributions, if desired, may be directed to the charity of your choice
, or either Sukyo Mahikari in Sierra Madre or the Prostate Cancer Foundation in Los Angeles.
Published in the Los Angeles Times from Dec. 22 to Dec. 23, 2017