Overseas Marylanders Association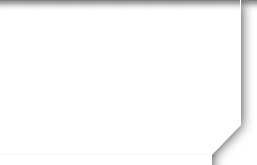 OMA Gathering- June 4, 2022-REGISTRATION
FOURTH OMA VIRTUAL WORLDWIDE GATHERING
JUNE 4, 2022
Please complete the registration below to reserve your place at our fourth virtual Worldwide Gathering of the Overseas Marylanders Association, to be held Saturday, June 4th from noon to 1:45 p.m. U.S. Eastern via Zoom. As requested by OMA members, the gathering will feature a panel of colleagues, moderated by Joe Arden, on Teaching in a Combat Zone.
The presentation will be followed by break-out groups to discuss other demanding / memorable Maryland assignments.
In the questions below, please select the break-out group in which you would like to participate. To facilitate discussion, some of the groups may be split or combined to ensure they are neither too small nor too large.
We hope to see you June 4!
You must be a member to submit this survey. If you are a member please log in first. You can't submit this form until you've logged in.
1)
Do you plan to attend all or part of the OMA June 4, 2022 virtual gathering?

Yes No
2)
A test Zoom session is planned for 11:00 to 11:30 am U.S. Eastern before the noon start of the gathering to allow people unfamiliar with Zoom a chance to work through the Zoom details. Do you think you will be attending this test Zoom session?

Yes No
3)
For the small group break-out session, which session is your first choice?



| | |
| --- | --- |
| | Island Life (e.g. Azores; Iceland; Kwajalein; Okinawa; Sicily; Guam; Diego Garcia; etc.) |

| | |
| --- | --- |
| | Remote(r) Locations (e.g Kunsan; Fulda; Harrogate; etc.) |

| | |
| --- | --- |
| | Above and Beyond Commutes |

| | |
| --- | --- |
| | Serving in the Middle East |

| | |
| --- | --- |
| | Special Projects in the HQ or as a Field Rep |
4)
In case it is necessary to combine groups to ensure none are too small, please indicate your second small group break-out choice.



| | |
| --- | --- |
| | Island Life (e.g. Azores; Iceland; Kwajalein; Okinawa; Sicily; Guam; Diego Garcia; etc.) |

| | |
| --- | --- |
| | Remote(r) Locations (e.g Kunsan; Fulda; Harrogate; etc.) |

| | |
| --- | --- |
| | Above and Beyond Commutes |

| | |
| --- | --- |
| | Serving in the Middle East |

| | |
| --- | --- |
| | Special Projects in the HQ or as a Field Rep |