Overseas Marylanders Association

In Memory
Norm Bourque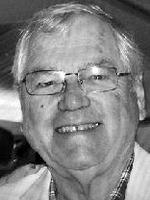 Norman George Bourque, a resident of Big Tancook Island, Canada and San Diego, Vagabond and Raconteur, lost the good fight Sept. 20, 2018 at Mayo Clinic in Jacksonville, Florida. He was 82. He was a proud U.S. Navy retiree, successful entrepreneur and Patriots fan.

Many great memories remain for his wife, Sally, children Karen (Win), Marie (George), Ellen (Terry), Theresa (Gordon) and Michael. His legacy lives on especially with his five grandchildren: Heather, Julie, Alex, Elizabeth, and Jesse and his great-grandchildren: Mackenzie, Bella, and Wayne.

Norm was born March 11, 1936 in Boston, Massachusetts to George and Jean Bourque. The oldest of five children, he is predeceased by his sister, Janet and his brother, Butch. He was especially close to his sister Connie and will be remembered by his brother, Richard.

He graduated from Mission High School in Boston and went on to earn Bachelor's and Master's degrees from the University of Maryland. Following his U.S. Navy career, he worked in industry and was a professor for the University of Maryland at its overseas campuses in England, China, Germany, Japan and Korea.

https://www.legacy.com/obituaries/timesunion/obituary.aspx?n=norman-george-bourque&pid=190309657&fhid=6053