Overseas Marylanders Association

In Memory
Linda Kraus Nagel (Worley)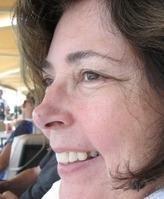 Linda Kraus Worley
September 5, 1950 - August 15, 2021
Lexington, Kentucky - Linda Kraus Worley's 13-month-long battle with a rare leukemia ended on August 15, 2021. She died under University of Kentucky hospice care and with loving friends at her bedside.
Linda was born in Cleveland OH to German immigrants Hans and Elizabeth Kraus, who modeled the importance of hard work and dedication to family and friends. Hans was employed at a heating and air conditioning company for nearly 50 years, and Betty worked in the Borromeo College library and as a homemaker.
Linda's parents encouraged her to read at an early age and she easily came to love words and stories. She graduated magna cum laude with a bachelor's degree in English literature at Miami University in Ohio. Her interest shifted to German literature at the University of Cincinnati, where she earned a master's degree in 1975.
In part because she wanted to support and spend time with her German grandmother, who lived in Hassfurt, West Germany, Linda took a job with the University of Maryland's European Division, where she taught German classes to men and women in the U.S. military.
In 1977, teaching German 101 at an education center in Nuremberg, she met Jeff Worley, who was teaching a University of Maryland poetry class in the adjoining room. After their classes, they began to meet at a local pizzeria, and began a wonderful relationship that spanned 44 years. They got married a few years later in Jeff's parents' home in Sierra Vista, AZ.
Linda was eager to finish her Ph.D. work with the University of Cincinnati, so they moved back to the U.S. in 1983, encouraged by Linda's mentor and favorite German professor Jerry Glenn. She earned a Ph.D. in German literature in 1985.
Linda was hired the following year by the University of Kentucky German Department, where for 34 years she taught German literature and an immensely popular course in European fairy tales and folklore. Linda was a star attraction for undergraduate and graduate students, who loved her energetic and innovative teaching style. Her value as a teacher at the university was recognized early in her career at UK when she won The Chancellor's Award for Teaching Excellence in 1991.
Of her many accomplishments and awards and stellar teaching evaluations, one colleague commented that Linda seemed to be everywhere at once. She took a genuine interest in her students and after two class sessions knew the name of every student. Even in her larger classes such as European Fairy Tales, she made it a point to learn the names of every student. The UK class rosters provided students' names and their pictures, so Linda was able to personally interact with students even in a class of 200. "Linda's office door was always open for students, faculty, and staff who needed her advice or simply a shoulder to lean on," said her German department colleague and lifelong friend Jeannine Blackwell. Her importance as a teacher and role model can't be overstated. "Her students over the years regarded Linda as a transformative teacher and mentor who filled the room with intellectual verve and witty humor," said Vanessa Plumly, a former student who is now an assistant professor of German at Lawrence University. "She always radiated kindness and compassion and treated students as family."
In addition to teaching, she wrote and published articles on German and Austrian writers. One of the 'privileges of her life," she stated, was to be part of a group of feminist scholars researching the work of disregarded women writers of the 18th- and 19th century, such as Louise von Francois and Marie von Ebner-Eschenbach.
Linda became director of Graduate Studies in the department, presented professional papers at conferences in the United States and in Germany, led close to 100 workshops, and gave talks to various organizations about teaching and learning styles. She was proudest of her work, with Professor Lou Swift, co-founding and developing the UK Teaching and Learning Center, where as its first director she and her staff helped dozens of faculty and graduate students hone their teaching and leadership skills.
Linda also loved traveling to other countries and experiencing new people and cultures. In their eight years together living in Nuremberg and teaching with Maryland's European Division, Jeff and Linda visited every western European country as well as The Czech Republic, Hungary, Yugoslavia, and Greece. The Greek island of Samos was a favorite vacation spot; she and Jeff enjoyed spending time with friends Chuck and Ruth Vergara and Craig and Monika Anderson in the village of Kokkari. Linda also loved swimming, snorkeling, and hikes in the woods. In 2004 she bought a cabin near Cave Run Lake, where they enjoyed making a new set of friends and spending time with another Lexington couple, Jack and Nancy Furlong, whose cabin was down the hill from the Worleys'.
Nearing retirement, Linda got word that Lexington was now home to a group of Rwandan women refugees who were eager to learn English. Although she didn't know one word of their native language (Kinyarwanda), she managed to teach them some basic English by using pictures and by "acting out," as she called it. After eight months with this group, she took them on a field trip to Lexington's Farmer's Market, where the women were able to buy fruits and vegetables—in English.
One consistency in Linda's life was taking a genuine interest in everyone she met, from famous scholars to workers at local businesses to neighbors in the Mentelle area of Lexington where she and Jeff lived.
Linda is survived by her husband, Jeff, of Lexington; her brother, John, of Atlanta, Georgia; two brothers-in-law—Michael Worley of Lexington and Steve Worley of Wichita—a sister-in-law, Joyce Rogers of Tampa, Florida, and her beloved and spoiled cats, Annie and Worley.
A celebration of Linda's life will take place this fall at Lexington's Carnegie Center for Literacy and Learning. In lieu of flowers, please consider a donation to the International Book Project, The Carnegie Center for Literacy and Learning, or your local pet shelter.
---
Published by Lexington Herald-Leader on Aug. 22, 2021.