Overseas Marylanders Association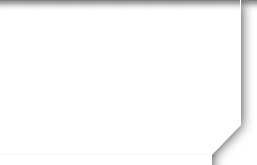 In Memory
Josef Goeke
**Submitted by Joe Arden**
Dr. Josef Goeke passed away in November 2016, but it was not until several months later that those of us who knew Joe became aware of his passing.
Joe began teaching with the European Division in about 1970 and over the next 35+ years taught a variety of history courses at numerous locations in Germany as well as occasionally in "The Med" and "Down Range." In addition, he also taught at UMUC's Schwaebish Gmuend Campus.
A German national, Joe took his M.A. at Pennsylvania State University and received the Dr. Phil from Ruhr-University Bochum in Germany. With Maryland, he taught courses related to European, German and Russian/Soviet history. He also offered a number of "Special Topics" courses dealing with the Nazi Era, World War II, and post-war Germany.
I initially met Joe in AY 1971-1972, when visiting a Western Civilization course he was teaching in Germany. I was quite literally blown away by the breath and depth of his knowledge...of his total command of the material and was equally impressed by the manner in which he conducted the class. It was a veritable tour de force. Over the decades, I had many opportunities---when Joe was teaching and also during personal conversations with him---to have my initial reaction reinforced/reinforced.
Joe's many students were indeed fortunate to have been exposed to him. As Ronald Schlundt, so very accurately, noted in a e-mail to me, after we had both learned of his death:
Joe Goeke really was a sage on the stage.