Overseas Marylanders of UMUC/UMGC


European & Asian Divisions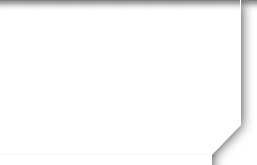 In Memory
Samuel Thompson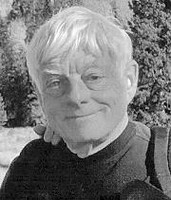 Samuel B. Thompson passed away at home surrounded by his loving family on June 14, 2017 after a brief battle with cancer. He was born in Wheeling, WV on June 7, 1940, the son of Samuel and Ann Thompson. He Graduated from Triadelphia HS in 1958 and then enlisted in the Air Force where he had a distinguished 24-year career. The AF sponsored him through both a BS and MS degree in Physics & Mathematics at the University of Colorado. He graduated with honors and was then assigned a position at the Rocket Propulsion Laboratory at Edwards AFB in California. This was followed by a faculty position at the Air Force Academy. USAFA then sponsored his return to University of Colorado for a PhD in Math Education. After graduating he returned to teaching at USAFA for 8 years, rising to the rank of Lt Col. Samuel loved Colorado and built his present home during this period.

He was reassigned to Germany which began a new phase of his life living abroad. He acquired rich experiences in culture and history and formed treasured friendships. He retired from the AF in Germany at which time he joined the University of Maryland European Division as their Math and Science Coordinator. Dr. Thompson had a wonderful time innovating to improve mathematics and science learning in the University of Maryland's programs in Europe and Asia and fostering a spirit of inquiry about teaching in all disciplines. He stayed abroad 15 years, became fluent in German and built a home in the quaint German village of Kollweiler. In 1997 he accepted a position at Indiana University in faculty scholastic development and finally as Assistant to the Dean of Faculties focusing on the Scholarship of Teaching and Learning Program for the university's academic community. While at IU he met Linda Harlan, who would become his wife and companion for the rest of his life. Linda and Samuel divided their time between the Kollweiler home in Germany and the home in Colorado Springs until recently.

Samuel will always be remembered as an accomplished, gracious and adventurous soul who lived his life as he believed. He loved backpacking, biking, skiing, sailing, cooking and most of all sharing all of it with his friends and family.

He is survived by his wife Linda, two daughters, three grandchildren and three great grandchildren. In addition, he is survived by his dear friend and brother Douglas Thompson and wife Myra of Hampton, Va.,and another brother Gordon Thompson of Wheeling, W. Va. Linda's 2 daughters and grandchildren, along with her brother John and his wife Shirley considered Samuel to be a member of their families and will miss him greatly.

He was a devoted member of Grace & St. Stephen's Episcopal Church located at 601 N. Tejon Street in Colorado Springs. Family and friends are invited to his funeral service which will be held on Saturday, July 1 at 10 AM. All are invited to a reception at the church following the service.

In lieu of flowers you may give a memorial in Samuel's name to the Grace Episcopal Church Hospitality Fund or to the Sierra Club.

-----
Published in The Gazette on June 25, 2017
http://www.legacy.com/obituaries/gazette/obituary.aspx?n=samuel-b-thompson&pid=185907064