Overseas Marylanders of UMUC


European & Asian Divisions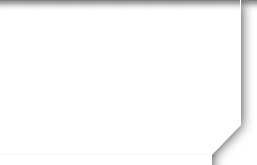 In Memory
Norman Dunlap

Norman Dunlap, age 76, a native of Southern California, died unexpectedly at his home in Monterey. A West Point graduate (1951), Norman served during the cold war in Berlin, as a German instructor at West Point, and an Intelligence officer in Korea and Vietnam. He retired from the Army in 1972 as a Lt. Colonel and embarked on a second career as a German teacher. He was a member of DLI's German department from 1979 to 1993. An avid athlete throughout his life, Norman played tennis and ice hockey at West Point, later winning the US Army European Tennis Championships. For many years he was a regular at the NPGS squash courts. After permanent retirement he became an avid swimmer, riding his scooter to the Monterey Sports Center six days a week. He also studied Spanish and French at MPC. The rest of his time was spent gardening, reading, and traveling. A visit by family or friends almost always included dinner at the Stammtisch or coffee at the Paris Bakery. Norman is preceded in death by Maria (1955), his wife of 40 years, and survived by his 5 sons Eugen, Michael, Stephan, Thomas, and Martin, daughters-in-law Kadife, Gabriele, Paula, and Susan, and grandchildren Nora, Sinan, Satara, Maia, Eliana, Missa, and Helena.
Obituary Link: http://tinyurl.com/ycebbr6e
The following was submitted by John Booth:

Norman Dunlap was an instructor of undergraduate German at UMUC-ED from 1970-1975(?). Formerly taught at West Point, and at the Defense Language Institute in Monterey, CA. He was my German instructor. An excellent teacher. High standards, but very patient. The courses I took from him (4), were a good platform for my subsequent graduate studies in psychology at the University of Mannheim, Mannheim, Germany. PS. I'm not sure how many years Norman taught; the years here are an educated guess on my part.