Overseas Marylanders of UMUC/UMGC


European & Asian Divisions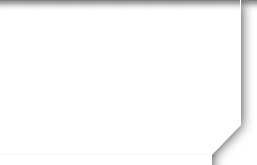 In Memory
Jim Anderson
I'm sorry to report that Jim Anderson passed away in October 2015. Jim began teaching for UMUC as an adjunct at the U.S. embassy in Bangkok before becoming a full-time faculty member in the Kanto Plain and Korea and in Okinawa from 2002 to 2007. Those who knew Jim will remember him as a hard-working and dedicated teacher who gave a great deal of himself to his students.
Jim took his undergraduate in Math/Philosophy at the University of Houston, his graduate degree in mathematics at the University of London and his PhD in philosophy at the University of Pennsylvania which meant that area directors could rely on him to teach a variety of courses. They also made him an interesting fellow to talk to.
He was well-read and soft spoken and had a head full of great stories under his baseball cap of his times in London, Morocco, South America and Asia. As a friend he was always honest, helpful, concerned and funny. I miss our conversations and find myself chuckling at times when I remember something he once said to me. Jim passed away in Texas at the age of 62. Too young. Too soon.
-- submitted by Jerry Collins, July 2016