Overseas Marylanders Association

In Memory
Mervin Whealy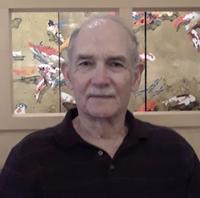 Mervin Whealy was born May 11, 1939 in Wellington, Kansas and died on March 11, 2020. He was preceded in death by his father, Paul Emerson Whealy and his mother, Norma Claire Wood Whealy.
He is survived by his former wife, Nancy Car Whealy, and his son, Nathan John Carr Whealy of Lansdale, PA; his brother, Scott Whealy (Nancy), his sister, Sammie Whealy, his brother, Perry Whealy (Joyce); nieces, Kim Kennemer (Shawn), Krista Whealy, Jennifer Haskins (Will), Maryan Reddig and nephew, Paul Victor Whealy and many great nephews and nieces.
At age seven his family moved to Riverbank, CA where his father worked for the Santa Fe Railroad. In 1950 they moved to Bakersfield.
Mervin was graduated from Fruitvale Elementary School, East Bakersfield High School, Bakersfield College, Fresno State College (BA, MA), Southeastern Baptist Theological Seminary in Wake Forest, NC (MTH), Wake Forest University (MH) and a PHD from the University of California, Santa Barbara, majoring in American Colonial History.
He taught school in Bakersfield at Millie Munsey, Longfellow and Eissler School. Upon graduating from UC Santa Barbara, he taught for the Alan Hancock Junior College, Orange Coast College, Santa Ana Junior College and the University of Nevada - Reno.
In 1978, Mervin began a career of teaching history and economic courses on military bases for the University of Maryland. He taught in Japan, Okinawa, South Korea, Europe, the Azores Islands and on Kwajalein Island. He taught one year in the Philadelphia, PA schools.
He retired in 2015 and moved back to Bakersfield. He passion was education and was preparing at long last to begin writing a book on the Annapolis Convention of 1786. At age 11 he professed belief in Jesus Christ as Lord and Savior. He was diagnosed with myelodysplastic syndrome in the fall of 2019 which eventually took his life.
He requested no funeral and will be cremated.
Published in Bakersfield Californian on Mar. 14, 2020