Overseas Marylanders Association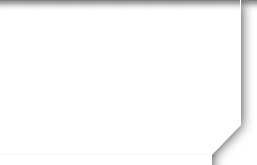 In Memory
Grant Wiswell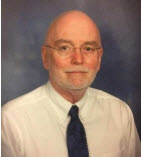 Grant Austin Wiswell died peacefully in hospice on Monday, October 9th, 2017 at the age of 79, after a very short illness. What presented as an awful pneumonia, was actually end stage pulmonary fibrosis.
He finished his last day of work as a substitute church organist in July 2017, before retiring from his 6th career. Grant graduated from Stanford University in 1960 as an ROTC Naval Cadet. He learned to play the organ at Stanford, and was the Stanford Chapel organist for much of his time there. He later served two years in the armed forces and was honorably discharged as a lieutenant in the United States Navy where he worked in cryptography and communications. He went on to be a pipe organ salesman, a cash register salesman, and soon was asked to be trained as a systems analyst and then computer programmer. He worked in computers from the late 1960's until the early 1990's including working for NASA/Lockheed & at Intel when personal computing was just getting started. He then left the US and returned to school to obtain his Masters Degree in History from the University of London. He figured out how to stay in Europe by becoming a Professor of History and Computer Science for US troops overseas through the University of Maryland, European Division, where he served for 12 years traveling to Spain, Germany, Iceland, the Sinai Desert, Bahrain, Italy, England, Belgium and the Azor Islands. He then "retired" to Cleveland and settled into being a church organist, once again. While in the San Francisco Bay Area, Grant was a member of the Oakland Symphony Chorus, singing Baritone. When he moved to Cleveland he joined Good Company, A Vocal Ensemble, and worked full time as organist, and webmaster for East Shore United Methodist Church for a few years. He also served with the American Guild of Organists Cleveland Chapter as directory editor
Grant's daughter, granddaughter and grandson-in-law had the blessing of being with him during his last weeks. The hospital staff described him as the "healthiest sick person they'd ever seen", as he enjoyed a lifetime of good health, and often walked for his daily needs, wherever he lived, and regardless of weather. During his short battle with pulmonary fibrosis, he was still teaching the nursing staff, his daughter, granddaughter and grandson-in-law, between oxygen assisted breaths, about food, music, history, literature, harpsichord building, and book recommendations. He was ever striving for good health, knowledge, and answers about God, religion and eternity, and was currently dabbling in Eastern religions while professing atheism. His family pray he found what he was looking for. His last text message on the 9th: "No rush. I'll sleep...".
Grant was born in Oakland, California on August 4, 1938 to Grant Albert Wiswell and Edna Mae (Wolfe) Wiswell. Grant is survived by his daughter, Jennifer Lyn Heston, and his granddaughter, Jessica Lyn White. He is predeceased by his parents, Grant Albert Wiswell and Edna Mae Wiswell and by his sister, Carolyn Lucille Wiswell. At his request, there is no service planned and he was cremated and returned to his family in California, but before that he was able to teach for one last time at Temple University School of Medicine through the Science Care program for medical research. He was delighted at the prospect! In lieu of flowers, his family has asked that donations be directed to the Cleveland Chapter of the American Guild of Organists for the benefit of the local AGO Scholarship program. Please send donations made out to the "Cleveland Chapter AGO" with a notation in the memo line "memorial for Grant Wiswell". Please then send the donations to: AGO in care of: Tim Robson, 1973 E. 83rd Street, Cleveland, OH 44103. A small California gathering will likely take place later in winter or early spring and a music centered gathering/celebration of life is being planned for the Spring or Summer of 2018 in Cleveland.