Overseas Marylanders Association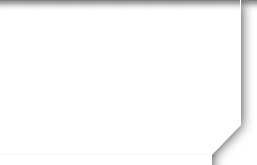 Jane McHan
Profile Updated:
January 7, 2022 | | |
| --- | --- |
| Residing In: | Concord, MA USA |
| | |
| --- | --- |
| Teaching or Occupational Field: | Faculty-UMUC Adelphi, Faculty-Harvard Extension School, Member-Steering committee Woods Hole Summer Middle East Lectures |
Children:
Angie, born 1960
Chris, born 1964
Michael, born 1968
Yes! Attending Reunion
Where and when were you involved with UMUC's programs (scroll down to see all)?
European Division 1986--2007
UMUC-Adelphis 2007--2021

I retired from UMUC May 2021 and also, from Harvard 1 July 2021. I live between Concord and Falmouth, MA. 3 of my 5 grandchildren and their parents live in the Boston area. My oldest son lives at Hawaii and one grandchild lives at Asheville, NC.
I am on the steering committee for summer Middle East lectures at Woods Hole and I am active with my Society of Indian Psychologists.
What roles did you play? Faculty (Full-time; part-time) Staff Accompanying spouse
Full time:Faculty, Faccord, Area Director:Central Germany, Middle East., Academic Director, Assistant Dean
Part time: Adjunct Professor, UMUC Adelphi, Adjunct Harvard Extension teaching Graduate Organizational Behavior
List the specific locations where you taught or worked for UMUC:
Heidelberg, Ramstein, Frankfurt, Stuttgart, Munich, Augsburg.
Area Director--Central Germany, Middle East, Turkey and Greece

Stateside DE classes. Jane McHan
has left an In Memory comment for her Profile.
I miss Warren. I cannot compose as articulate and accurate reflection of Warren as Patrick has written. I thank you, Patrick, for all that you have expressed about Warren and I heartily agree with you. Thank you for your posting.
I first met Warren in 1986 during my second year with UMUC and as a faculty evaluator. My first impression of Warren was that he was one of the kindest people I had met and with a deep abiding interest in always learning more about his academic interests and about life. He was industrious and he cared about people. He never praised himself, but he was generous in praising others and he liked to introduce his friends to each other. In spite of physical consequences of post polio syndrome, His generosity included submitting an essay to every Social Science Newsletter.
Warren practiced Tai Chi, and his physical limitations did not deter his travel to teach. We stayed in touch weekly until I moved to the U.S. and then we continued to stay in touch though not as often.
I valued my friendship with Warren and I miss him. Rest in peace, Warren. I was sad to learn about David's death. I hope that he is at peace. We went the UK every year for 3 or 4 years TDY and it was a pleasure to know and work with David. I remember Bernie with fondness. I recall his quick responses when asked to teach in spite of travel to and from Paris, his interesting history classes, his sharing of information about DeGaulle, and our many discussions. I recall that his textbook was filled with notes and clippings. I was always amazed that nothing fell out of the book as he lectured.
Thank you, Ron, for sharing the information about Bernie's death.