Overseas Marylanders of UMUC


European & Asian Divisions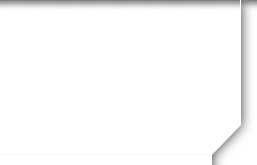 In Memory
Manfred Deckert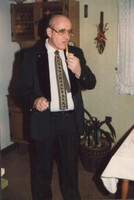 Dear colleagues and friends, Manfred Deckert has passed away in Heidelberg on the 8th of May 2017, 23 days after his 85th birthday. He is survived by his son Wulf Deckert.
I first met Manfred in February 1979 when Area Director Larry Hepinstall sent him and me to Holland to co-teach a weekend seminar on Africa at Brunssum. On our way in Manfred's car, my jaw almost dropped upon hearing from him that he was 50 years old! Well, I was 29 then. And the striking age difference between us instantly evoked my honorific deference towards him. It turned out, on our trip back, that he had inflated his age by three years to impress me about how long he had been with UMUC. That's how our long friendship began.
Manfred was an extremely kind-hearted man, with deep respect for students in particular, and immensely reliable as a friend; the only beings he never appeared to cope very well with were dogs; and they apparently couldn't tolerate him either: On the numerous occasions when he came on a visit to my house near Speyer, my dog promptly felt threatened and would bark for hours on end until Manfred found good reason to take his leave.
Later on – towards the end of the first decade of the millennium - as he painfully felt the slow decline of his health and believed that he might no longer continue with his services to UMUC Europe and the usual long commutes to meet the cherished students, my conversations with him revealed an almost traumatized – at times lonely – person cutting a dejected figure and still clinging steadfastly to an eventual recovery to get himself back to a life role which, by that time and on account of the sustained military base closures, no longer held any real long-term promise for most of us UMUC Europe instructors.
Until reaching his present safe haven, the last few years had found Manfred afflicted with multiple age-related disabilities that pretty much left him unable to experience life outside his assisted living space. However, like a proverbial bounce-back kid, even in the most painful crisis of his private life, he advanced to the honorable contest again, and again - almost always with complete triumph.
For my part, I continued to visit, interact with him and routinely transact multiple bureaucratic paperwork on his behalf. As always, mentally agile and extremely fond of reminiscing about the accumulated details of our shared UMUC lore, his incessant wishes to know about old UMUC colleagues and administrators whose whereabouts I myself was no longer in a position to report on, could be veritably nervy at times... I never wavered from assuring him that he was still connected like everyone else – through our shared memories.
Manfred's career as a history lecturer with UMUC Europe spanned over five decades. Among the motley crew of our 'gypsy' collective, there can be no doubt that the memory of Manfred Deckert surely deserves a special place on the lofty registry of our individual accomplishments. May he rest in peace.