Overseas Marylanders of UMUC


European & Asian Divisions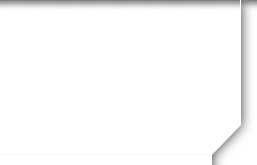 In Memory
David Garretson
West Lebanon, NH- David Garretson, 73, died, Tuesday afternoon, November 22, 2016 at his sister's home, surrounded by his family. David was born June 27, 1943 in Syracuse, N.Y., the son of Albert Henry and Agnes Phillips (Ernst) Garretson.
He grew up in Ethiopia, attending the Sanford Primary School in Addis Ababa. His family moved back to the United States in 1957, where David graduated high school from Friends Seminary in Manhattan, NY. He went on to receive his Bachelor's Degree from McGill University in Montreal, Que. and his Master's from Tufts University in Medford, MA.
He served as a U.S. Foreign Service Officer in Niger, Vietnam, Thailand and Fiji. In 1974 he went to work for the University of Maryland Overseas Program. While living in Songtan, south of Seoul, he taught for UMUC in the Far East mostly in Japan, the Philippines, and Korea, as well in Kwajalein, Diego Garcia and Australia. He left Korea in 2015 after his illness had advanced and moved to New Hampshire to stay with his sister.
During his years teaching his views were frequently sought by journalists writing for the Stars and Stripes in the Far East. Upon his retirement in 2016 he was granted Emeritus Status by the University of Maryland, and presented with a plaque with words of fulsome thanks and appreciation for his forty-one years' unparalleled service to the Far East Division of the College.
He is survived by his brother Peter Garretson and spouse Rufina Alamo of Tallahassee, FL, his sister Deborah Garretson of West Lebanon, NH. and his brother Ronald Maddox, and his spouse Betty of Herndon, VA., and their many children and grandchildren.
Burial will take place in Prospect Hill Cemetery in Front Royal, VA. Condolences may be expressed in an online guestbook at www.knightfuneralhomes.com . In lieu of flowers, the family requests you send donations to the Hospice of Sunapee N.H. Knight Funeral Home in White River Junction assisted with arrangements.