Overseas Marylanders of UMUC


European & Asian Divisions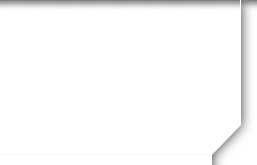 Pat Glass
Profile Updated:
December 12, 2014 | | |
| --- | --- |
| Residing In: | Harrogate, North Yorkshire, England, United Kingdom |
| | |
| --- | --- |
| Teaching or Occupational Field: | English, Speech, Theatre, Film |
Where and when were you involved with UMUC's programs (scroll down to see all)?
Asian Division 1979 - 1981
European Division 1981 - 2014
X'ian China 2002
Montevideo, Uruguay 2002
What roles did you play? Faculty (Full-time; part-time) Staff Accompanying spouse
Faculty
List the specific locations where you taught or worked for UMUC:
Here are some:

Japan: Okinawa, Misawa
Korea: Osan, Kunsan, Daegu
Europe: Athens, Naples, Aviano, Vicenza, Naples,Rota, Kaiserslautern, Ramstein, Landstuhl, Heidelberg, Wiesbaden, Menwith Hill, Lakenheath, Mildenhall,
Iceland
Uruguay
Middle East: Saudi Arabia, Sinai, Bahrain
In 1983-84 I was enjoying my first long overseas tour, assigned to HQ USAFE. My dear wife enrolled in a few of UMUC's classes at Ramstein. One in speech and one on film ... both taught by Pat Glass. The reports at home on his classroom efforts were uniformly excellent. Of course. Even then I was looking into what comes after the Air Force. Bumped into Pat at the bar in the O'Club, introduced myself, quizzed him about life as an instructor (remember that title?) for UMUC-Europe. Received some pleasant alternative facts about the dream job in response. After AF retirement in 1990 at Stuttgart and following Pat's advice, I drove up to Heidelberg. Got a job. That gig lasted the next 21 years. Saw Pat last in Heidelberg, October 2016. Reminded him of our first encounter. He repeated a caution about not believing everything a recruiter tells you. In fond memory.